Welcome
On USOLVED you'll find various products for keeping track of visitors and site traffic. The integration of the different scripts into your site is fast and easy to manage. We also provide some Nagios / Icinga plugins to monitor your infrastructure.
MAILSolved
You can send newsletters to your subscribers with this simple to administrate yet powerful newsletter script. A clean user interface helps you to customize your newsletter and the frontend to make them work for your benefit.
You can host this web application on your own server.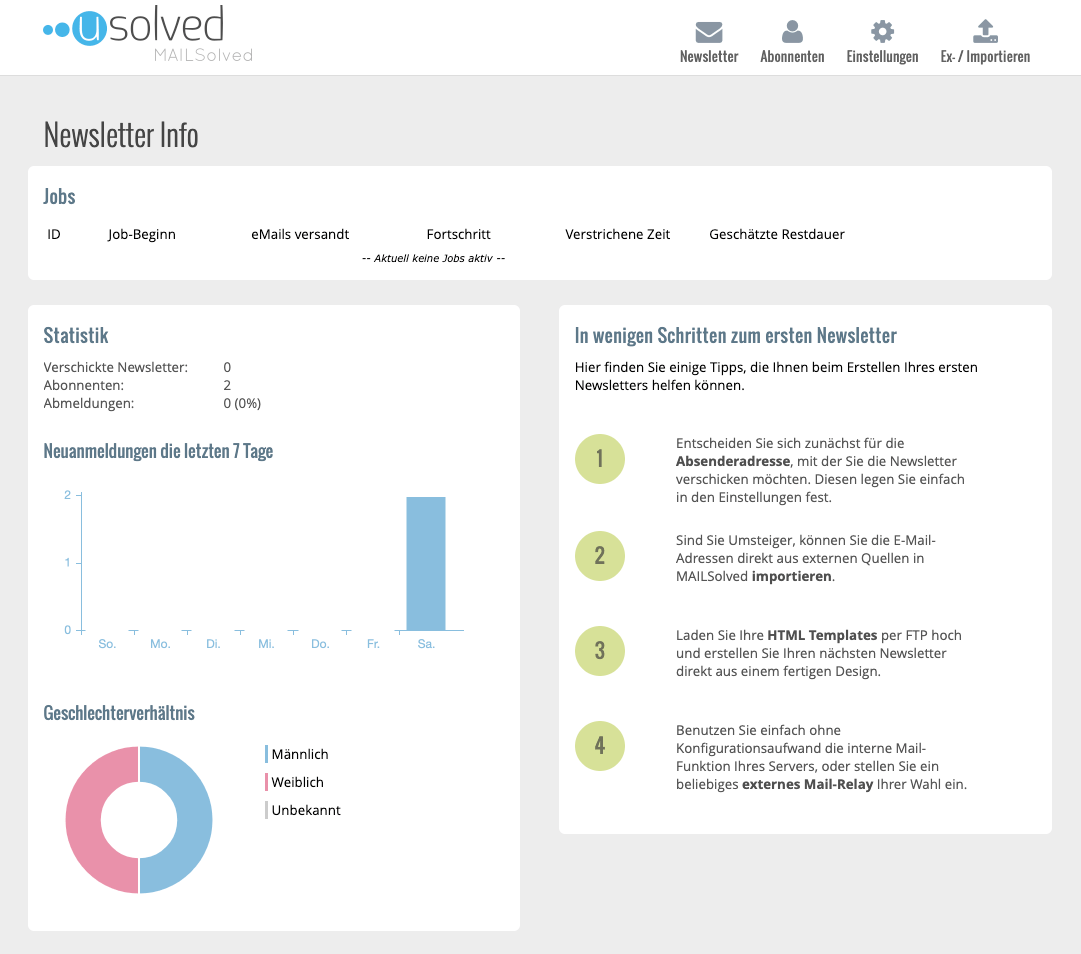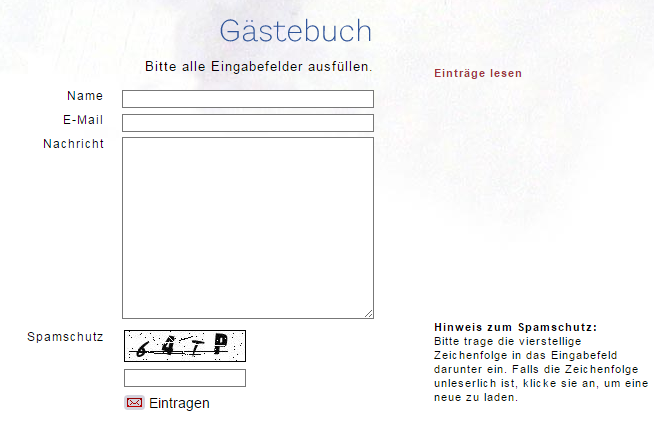 BOOKSolved
This is an easy to handle guestbook script with a lot of settings and easy to change template system.
Nagios Plugins
Do you use Nagios or Icinga to monitor your infrastructure? We offer free open source plugins that may fill your needs.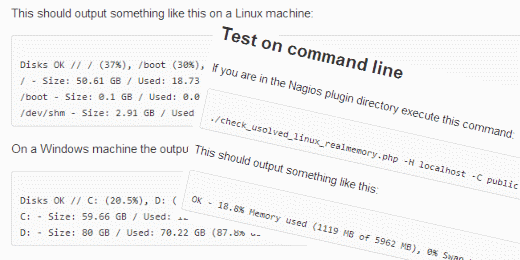 News
Here are the changes for the latest release:



Different CSS classes for success/error in the ajax form for subscription


Included the most recent PHPMailer library


You can add company name and customer number to your subscribers (also possible with the CSV import)


Bugfix: Your subscriber can edit multiple groups again


Bugfix: If English was die default language in the installation, the default settings were not created


Better late than never. The update package to upgrade your old BOOKSolved installation to the current version is now available. You can find the download here.